RESTORE OLD PHOTOGRAPHS
We digitally restore damaged or faded photos to their original condition.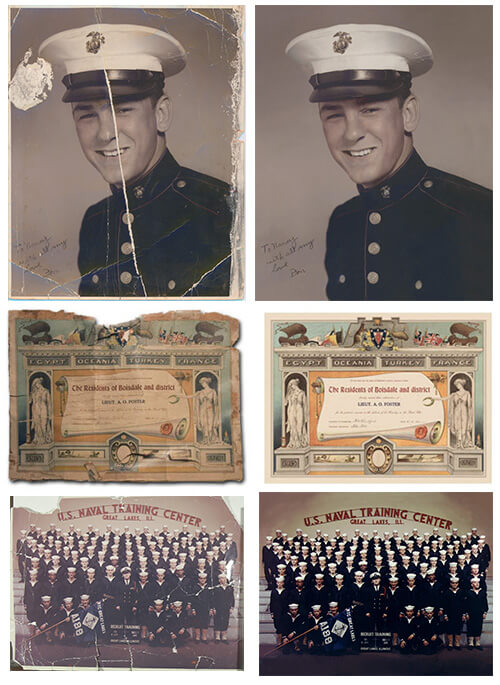 MAKE THE OLD – NEW AGAIN!
Our trained creative staff will restore damaged photos and documents to their original condition. We can erase time and years of wear and tear, restore color, improve vibrancy, replace backgrounds, remove people and much more. The restored digital image is then saved onto a digital device for safe storage, sharing or printing – and your original photo is returned unharmed.
Children grow up, and loved ones are lost. But with our photo restoration services, those moments live on. Every photo is precious to us. We treat your photos with the care a family heirloom deserves.
Once your image is restored, there are countless ways to creatively share it! From a custom framed enlargement to a sentimental thank you note – our providers will help you select the perfect keepsake.
Every restoration is different and requires different skills and time. We will provide a free no obligation quote before beginning any work.
WE CAN WORK MAGIC!

Enhance + restore color

Fix tears + cracks
Replace backgrounds
Remove people + subjects
Remove blemishes + imperfections
And much more!
Your Memories - Digitally Preserved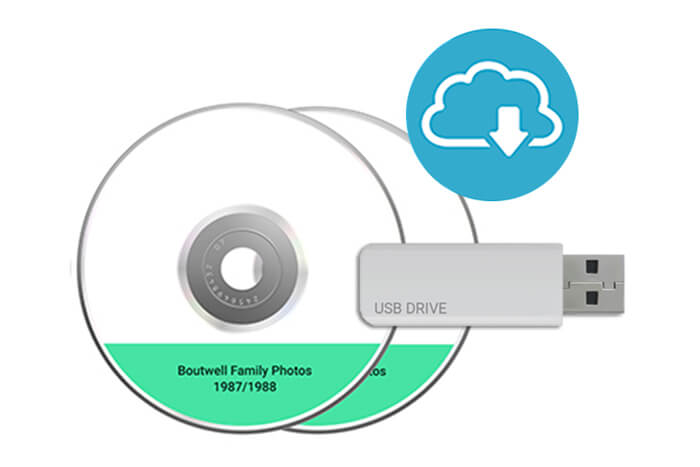 Your digitized memories are safely stored on a trusted media source. Now, they're easy to share them with loved ones in a variety of ways.
+ Cloud Storage/Sharing
+ DVD
+ Thumb Drive
+ Email
+ Social Media