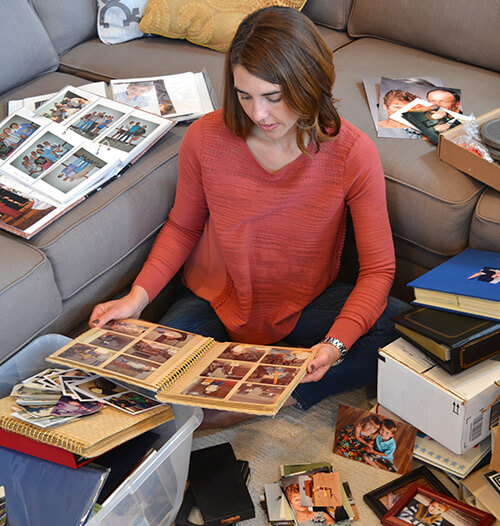 PHOTO ORGANIZING SERVICES
It can be overwhelming to tackle the time-consuming task of organizing a photo collection that spans decades or longer. We get it. The amount of sorting, preparing and documenting is often too much for one person to manage. A professional photo organizer could be the answer. Our photo management experts will assess your project, patiently listen to your needs and provide a free estimate prior to taking on your project.
Each and every archiving project is unique – which is why it's so important to work with a local business you trust. Schedule a consultation with your local expert and they will review your project, make professional recommendations and provide an estimate. We approach every customer project with the intention of providing only the best service and solutions we can. No canned packages or strict parameters here!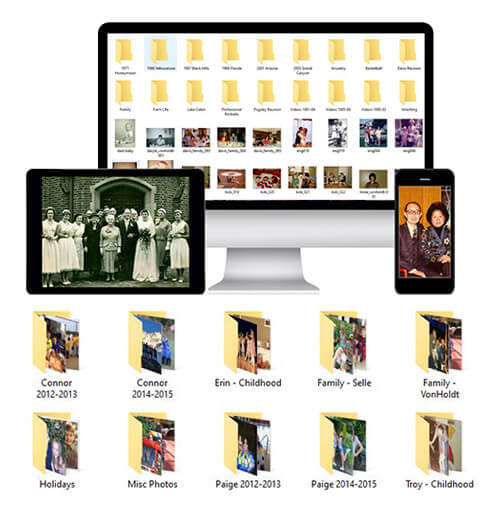 DIGITAL FILE MANAGEMENT
From CDs to memory cards and jump drives and mobile pics, most of us have images spread out on a variety of digital media. We'll gather up all your digital images and videos then safely store them together in a comprehensive digital file management strategy.
We'll put all of your digital files in one place, sorted into folders and tagged with search terms.
Once a method is established and the backlog is transferred and organized, you'll find it simple to regularly organize going forward. Methods often include automated systems for hands-off organizing.
Enjoy your newly organized digital images on single modern devices or a cloud storage service for easy access by you and other family members.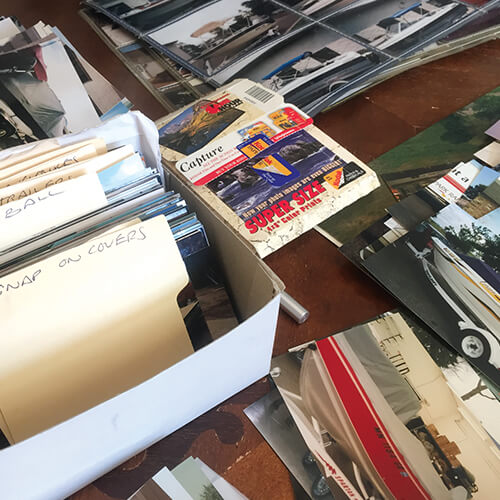 PREP + SORTING
We'll make recommendations on best sorting practices and help prepare/sort through your archives prior to digitizing.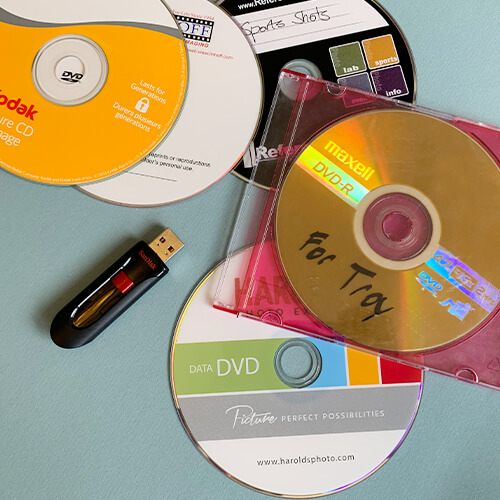 TRANSFER OFF OF DATED MEDIA
For a complete digital image library – transfer images from CDs, DVDs, and thumb drives onto the same platform as the rest of your digital/mobile images.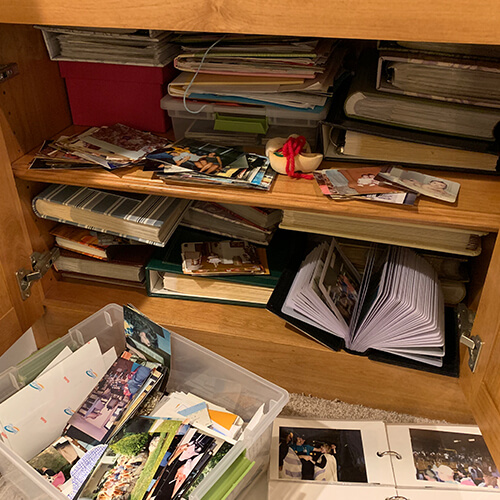 THE DREADED PHOTO CLOSET
It's common to have thousands of items stuck in closets, attics and basements. We'll help you remove prints from albums and declutter that closet.
Keep your memories safe + local!
We never recommend shipping away family archives, treasured photos and irreplaceable home movies. It's too risky.